Parenting comes with a lot of difficult decisions. From early on we want our children to have the best experiences growing up. Some couples attempt to make it work by having one parent stay home and nurture and raise the child/children. Other couples utilize day care but seek out the ones that offer the best programs available.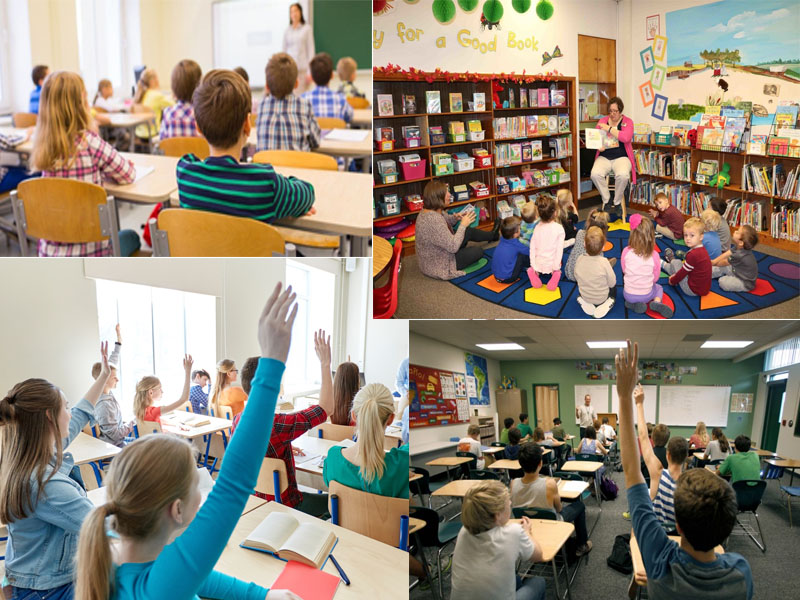 Early childhood education often is centered on playing and socialization. Many moms and dads embark on this journey by taking literal baby steps. Programs that incorporate exercise, babies, parents and strollers is extremely popular and so are music and baby classes. Park districts, libraries and cafes host story time and play group to help parents meet and build friendships and to get children out and about.
After those hectic baby and toddler years parents begin researching preschool programs. This is the first step into the education system for families. Preschools are always privately run and are for children aged 3 and 4. Churches, park districts, private academies and even some school districts offer preschool programs. These programs are typically 2 day or 3 day and morning or afternoon for a few hours. Sometimes preschools will offer a 5 day a week program for a few hours daily.
Once a child has completed preschool, they are ready to embark into their educational future. School for most children starts at kindergarten and goes through 12th grade. Many school districts and private schools have a separation amongst the grades. Kindergarten is typically housed in the elementary school building. Grades in the elementary school building are Kindergarten to 5th grade. In some cases, 6th grade is still considered elementary school. Typically, 6th, 7th and 8th grade are junior high and housed in a separate junior high school building. 9th, 10th, 11th and 12th grade are high school …
Various Types of Education from Preschool Through High School

Read More