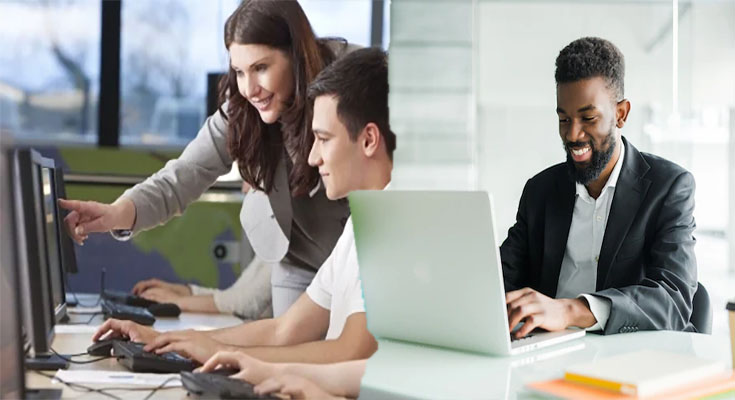 If you want to learn how to use a computer, there are several different ways to do this. You can sign up for free online classes, find a class at your local library, or take one of the free courses offered through the Goodwill Community Foundation Global. Then, you will be able to use your newly acquired skills to do a variety of simple tasks, such as email and web browsing. Basic computer classes for adults are a great way to get started in the information age.
Online courses
Many people who are new to computers may be intimidated by the vocabulary involved in learning to use a computer. Basic computer courses for adults will teach adults how to navigate through the computer, use social media sites, and access certain programs for work. Classes will also teach adults how to share files, avoid viruses, and deal with computer crashes. You'll also learn how to maintain your computer, including backing up data and using shortcuts.
If you don't have much experience with computers, a free online class can teach you some basics. The course includes lessons on touch typing, computer hardware, word processing, and IT safety. Basic computer classes for adults online take around fifteen to twenty hours to complete. They also require 80% or higher in the course's assessment tests. Beginners can try Alison's ABC IT to get started. Aside from focusing on touch typing and Microsoft Office applications, this course covers word processing, IT safety, and more.
Free courses
Are you interested in learning how to use a computer? If so, there are many free computer classes for adults available. You can find one near you by looking up a local library. Free computer classes for adults can also be taken online. Some of these courses are even completely …
Learn How to Use a Computer

Read More